David Bain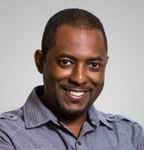 David is the founder of Python Jamaica and an active participant in the Caribbean developer community, arranging meetups and workshops on various topics. He has delivered Plone training to various Caribbean organizations and has participated in Plone conferences in the United Kingdom and Washington D.C. 
David now runs the technology company Alteroo (
http://alteroo.com
). Previous to this he worked for 6 years as a full-time lecturer in Multimedia and Digital Media Production at the Caribbean Institute of Media and Communication (CARIMAC) at the University of the West Indies (UWI) Mona campus and as a part-time lecturer in Web Programming at the Department of Computing UWI Mona. He is also a Certified Red Hat Linux Professional (RHCSA) and a Certified Internet Webmaster (Master Designer).
David has many years of experience in web and technology projects and he is especially interested in helping non-profits use technology effectively.