Designing for a Strange CMS
When designing the new KCRW website, the design firm had to hand off the complex design to be integrated into a CMS (Plone) they knew nothing about.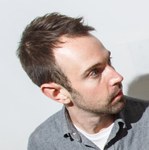 Length:
Long Talk
Target Level:
Beginner
Target Audience:
Integrator
,
Designer
,
User
,
Developer
Doug explains the process and tools that made this transition go smoothly. KCRW is Southern California's flagship National Public Radio station. The redesign by Hard Candy Shell of this multimedia site won the 2015 Webby for best radio and podcast website.