Faceted Navigation in Plone 5
Upgrading and developing for eea.facetednavigation.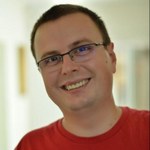 Length:
Short Talk
Target Level:
Expert
Target Audience:
Integrator
,
Developer
EEA Faceted Navigation, one of the most popular Plone add-ons, is now compatible with Plone 5. We will show you how to upgrade from Plone 4 and how to develop custom Faceted Navigation widgets and views.