Non-Plone Development with Plone
Being able to develop custom features on top of Plone without knowing Plone internals is critical for Plone's future, and it is now possible.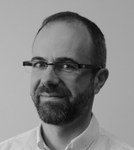 Length:
Short Talk
Target Level:
Beginner
Target Audience:
Integrator
,
Designer
,
User
,
Developer
This talk will present several examples where complex Plone web sites have been created by non-developers using through the web Plone tools: Rapido, Dexterity, and Diazo. Eric will answer the following questions.
Why is

Plone

a good back end if you are a front end developer?
What are the best practices?
How do you move from TTW to file-system based coding?
How do you manage deployment?
How do you integrate your usual front end stack?