Transforming for the Future: A Swiss University Success Story
Tom will outline the development process, the tools used, and show some of the Plone code that made the relaunch of this site a success.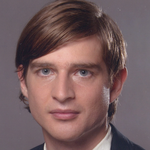 Length:
Short Talk
Target Level:
Intermediate
Target Audience:
Integrator
,
Designer
,
Developer
Tom will describe the WebRelaunch project at FHNW - the University of Applied Sciences Northwestern Switzeland. He will cover
The lessons they learned about taming

Plone

5 and

plone

.app.mosaic
Working with diverse external partners who had never heard of

Plone

Completely separating the front end from the editing area
...and several other hurdles and goodies they encountered on the way to their new website, which will be released soon.